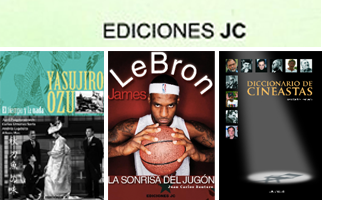 J.C. Sáez Editor
Originally, and since 1920, an educational and complementary texts publisher, JC Sáez Editor (Dolmen Ediciones successor) is now focused on the dissemination of ideas in key fields of modernity, such as the humanities, biology of knowledge, pedagogy and economics and management.

Its extensive catalog features emerging and consecrated voices of our national literature (poetry, narrative, narrative essay) as well as comics and books of general interest, trespassing continental borders continental with a rich and varied selection that goes with the changes of our times.

To achieve this content, JC Sáez Editor has a distribution network and local partnerships in major Latin American capitals.